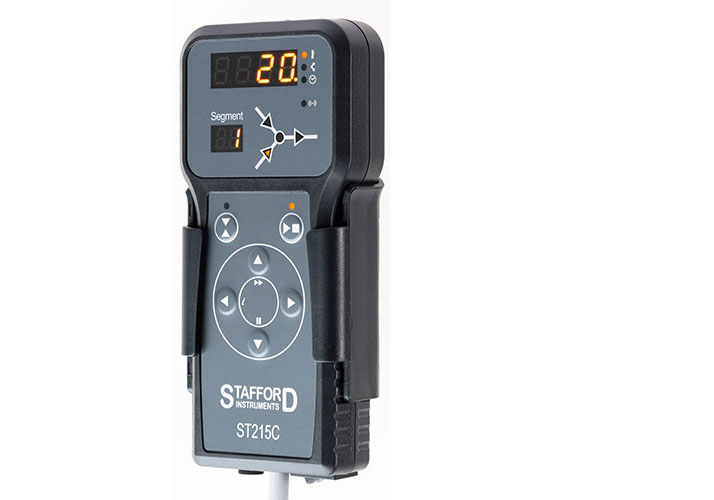 25 Sep

ST215C Controller

The ST215C is a universal controller suitable for any single-zone glass and ceramic kilns equipped with a controller socket. The controller has 32 programs, each with up to 32 ramp/soak segments.

The ST215C can be supplied with an optional Wi-Fi interface allowing it to connect to our server via any domestic or commercial Wi-Fi router. By logging into our Kiln Portal website (www.kilnportal.co.uk) you can view the current status of your controller. The Kiln Portal can be configured to automatically log all of your firings, capturing the time/date of the firing, details of the program used and a record of the kiln temperature history. The Kiln Portal can also be used to upload, view, edit and download programs.

The WiFi interface also comes with a USB interface which allows logging of kiln temperatures to a USB flash (thumb) drive.

The ST215C comes fitted with a plug lead and a wall mounting bracket.
ST215C Documentation