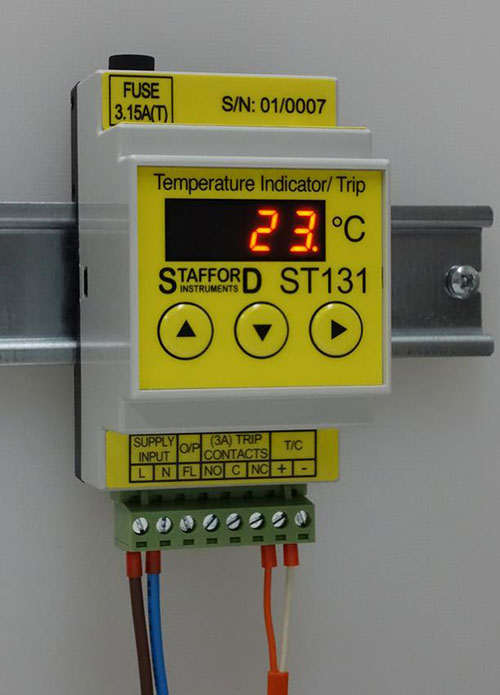 21 Jan

ST131 Temperature Trip

Configurable as over temperature trip ("Policeman" controller), kiln door interlock control, over-temperature alarm, under-temperature alarm and simple temperature controller.

The ST131 can utilise an existing controller thermocouple (by being wired in parallel with the controller).
Multiple thermocouple types;
Multi function;
DIN rail mountable;
Wall mounting box accessory available;
Volt free change over relay contacts;
Alarm buzzer;
Room temperature monitoring.
ST131 Documentation